The Kano Sari Story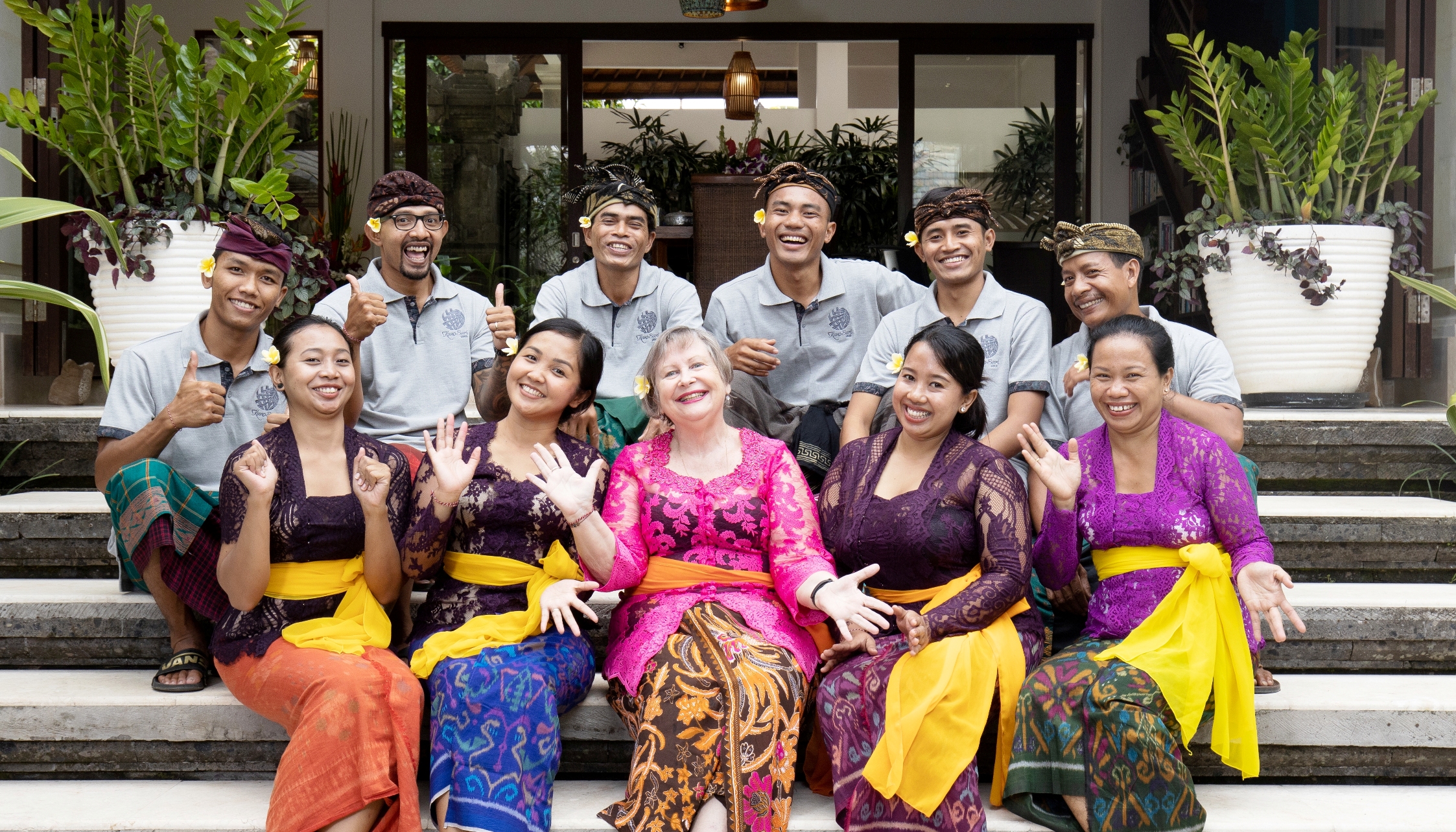 Kano Sari is the culmination of a long-held dream of the Australian owners to live in Ubud. The love affair began in 1977 on a holiday visit to Ubud, and continued unabated for many years, kept alive by frequent visits. In 2010 the decision was made to make the dream a reality and the search for the perfect piece of land began in earnest. Originally conceived as a luxury family home catering to several generations, during the course of the project this family retreat morphed into a boutique villa hotel!! Fast forward four years from the original decision, and the Kano Sari Odalan (villa blessing and temple inauguration) took place. Two weeks later we welcomed our first guests.
The physical beauty of Kano Sari is the result of a deep commitment to build in a way that was sensitive to our neighbours and the wider local community and supportive of local craftsmen and businesses. All the building materials came from either Bali or Java with the exception of all the beautiful marble that has been used for floors and bathrooms which was quarried in Sulawesi.
Local artisans are responsible for the fabulous stonework, the woven bamboo roof linings, the beautiful carved doors, screens and beams, the terrazzo baths, the handmade furniture, light fittings, fine linens and soft furnishings. The exquisite attention to detail inside is matched outside in the gloriously laid out gardens – a lush symphony in green with plants sourced from all over Bali.
The sum total is a collection of thoughtful indoor and outdoor spaces that offer a haven of subdued luxury – a place to relax, restore, and reconnect – so close to the centre of Ubud – but a million miles away!
The commitment to becoming respected members of our village has been further strengthened by the act of employing our wonderful team of local staff – some so local they are actually our neighbours! Collectively we participate in the celebrations and ceremonies of our immediate and wider community, interactions that allow our guests to get a closer look at what makes Ubud in general and Kano Sari in particular so special. But don't take our word for it – please come and see for yourself.